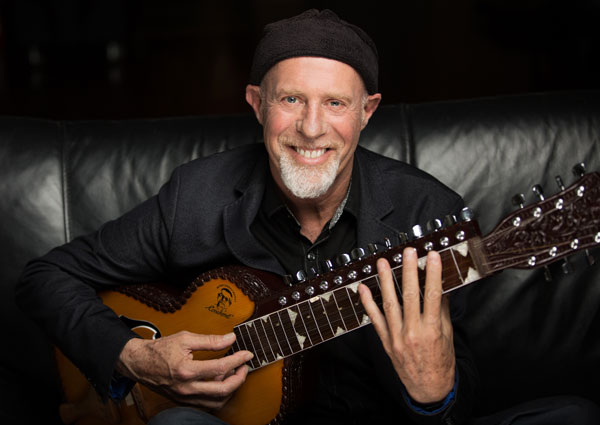 Harry Manx will be joined by Steve Marriner (lead singer, harmonica, and guitar for MonkeyJunk). Harry and Steve have just recorded a new album together called "Hell Bent for Heaven" (to be released soon).
HARRY MANX has spent years fusing eastern musical traditions with the blues, switching effortlessly between conventional guitars, harmonica, and banjo and the decidedly different Mohan Veena, a 20-stringed instrument invented by Manx' Indian mentor Vishwa Mohan Bhatt. Manx is often referred to as the "Mysticssippi" Blues Man, because of his expertise in melding both East and West music together and therefore, "creating musical short stories that wed the Blues with the depth of classical Indian ragas".
Over the last 10 years, Harry Manx released 11 Albums and has garnered a room full of awards including, seven Maple Blues Awards, six Juno nominations, the Canadian Folk Award in 2005 for Best Solo Artist and won CBC Radio's "Great Canadian Blues Award" in 2007. His most recent accomplishment was receiving yet another Juno Nomination for "Blues Album of the Year", for his release, "Bread and Buddha" in 2010.